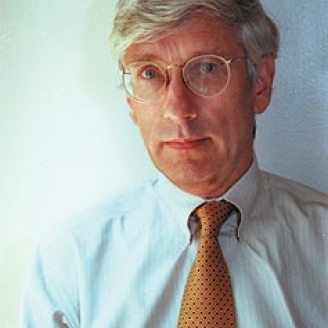 David Sterritt
David Sterritt, chair of the National Society of Film Critics, is a film professor at Columbia University – where he also co-chairs the University Seminar on Cinema and Interdisciplinary Interpretation – and an adjunct professor of humanistic studies and art history at the Maryland Institute College of Art. He is also professor emeritus of theater and film at Long Island University.
David is chief book critic of Film Quarterly, contributing editor and film critic for Tikkun, contributing writer at Cineaste and MovieMaker, and member of the editorial boards of Cinema Journal, the Quarterly Review of Film and Video, the Journal of Beat Studies, and the Hitchcock Annual, and his program David Sterritt with Films in Focus is heard on WHDD and RobinHoodRadio.com each week.
Before his early retirement in 2005 he was film critic for The Christian Science Monitor for almost forty years, and he served twice as chairman of the New York Film Critics Circle during that time. He has a PhD in Cinema Studies from New York University. His books as author and editor include The Films of Alfred Hitchcock (Cambridge University Press), The Films of Jean-Luc Godard: Seeing the Invisible (Cambridge University Press), Robert Altman: Interviews (University Press of Mississippi), Guiltless Pleasures: A David Sterritt Film Reader (University Press of Mississippi), Mad to Be Saved: The Beats, the '50s, and Film (Southern Illinois University Press), The B List (Da Capo), The Honeymooners (Wayne State University Press), and several others. His writing has appeared in Cahiers du cinéma, The New York Times, The Chronicle of Higher Education, The Journal of Aesthetics and Art Criticism, IndieWire, Film-Philosophy, Journal of American History, Journal of French and Francophone Philosophy, Film Comment, The Huffington Post, Journal of the American Psychoanalytic Association, Framework, Moving Image Source, New Review of Film and Television Studies, Film International, PopMatters, Senses of Cinema, Beliefnet, Cinema Scope, CounterPunch, and many other publications as well as many edited collections.
David has been a member of the New York Film Festival selection committee, film critic of NPR's All Things Considered, and a theater critic for Variety, and he has served on film festival juries in Moscow, Vienna, Toronto, and elsewhere. He has lectured at such institutions as the Museum of Modern Art, the National Gallery of Art, and the Harvard Film Archive, and he is moderator of The Cinema Club in Washington, DC.