Advertising
Reach film festival professionals worldwide via our online and offline opportunities!
Across our real-world events and via our online platform, we can offer a number of cost effective sponsorship and advertising packages.  The Academy is all about transparency, so we are not going to give you made up numbers and deliver far less.  You can clearly see how many members we have, the number of attendees at each event and soon, the visitors coming through the website.   The growth curve of the academy will determine the rates we offer, but we are keen to work with our partners and advertisers and happy to talk about long-term relationships and offering deals for those who support the initiative early on.
– From as little as €100 ($125, £80) you can put your banner on our website, get a plug in the newsletter and a listing in our Directory.
– From as little as €200 ($250, £160) you can be on the site and in our printed Event Programme.
Below are details of the inventory we offer and our introductory rates:
Website
– Top leaderboard web banner (728x90);  1 week, €150; 4 weeks, €450
– MPU web banner (300x250); 1 week, €125; 4 weeks, €300
– Micro poster banner (138x185); 1 week, €75; 4 weeks, €225
– Footer leaderboard web banner (728x90); 1 week, €100; 4 weeks, €275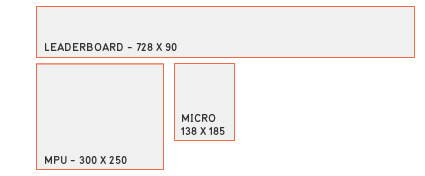 For Page Peels, Pop-ups or longer durations and multiple positions just ask us for a deal!

Printed Event Programme
We produce a full colour event guide that is given to all attendees at our events, the guide also contains essays and articles pertaining to the event topics, making it a collectable item and one that will be referred to long after the event itself.

- Full page (A5, full colour, 148x210mm, 8.3 x 5.8in, portrait); €300
- Half page (A5, full colour, 148x105mm, 5.8 x 4.1in, landscape); €180
- Quarter page (A5, full colour, (74x105mm, 2.9 x 4.1in portrait); €100
- Inside front cover (A5, full colour, 148x210mm, portrait); €400
- Back cover (A5,full colour, 148x210mm, portrait); €450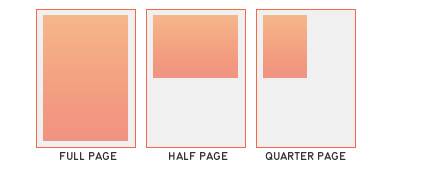 Discounts are available for multiple event advertising, see our events page for details of the festivals the academy attending.
Directory listings
We are planning on having a comprehensive directory of product and service suppliers that have been used by film festivals and come recommended! We will confirm details on each company listed. However, if your company is verified you can boost the listing you have and pay for an enhanced listing.
Single line entry in relevant section with link. €Free
Bold listing with link and 20 word description. €30 per annum
To talk about sponsorship or other ideas regarding advertising, contact louis@filmfestivalacademy.net.