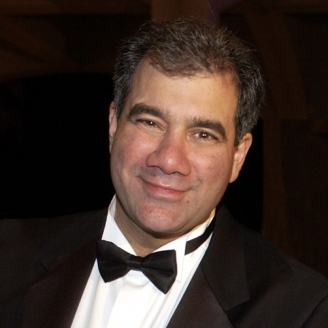 Mitch Levine
Mitch Levine is the founder of The Film Festival Group, a global consulting firm for festivals, distribution companies and the independent film world, specializing in startup strategies, strategic planning, programming, sponsorship, marketing, industry relations, executive recruiting, administration and operations, technical production and special events. He served as Executive Director and CEO of the Palm Springs International Film Festivals, produced the first Bahamas International Film Festival, the first International Emerging Talent Film Festival in Monaco and served for many years as the Production Director of the LA Film Festival. Mitch has written, produced and directed tributes to many of the world's greatest cinema artists, directed the Spirit of Independence Award for Film Independent and was the founding producer and host of the AFI's Great Filmmakers series. He provides extensive editorial consulting to producers and filmmakers and helps design festival, market, acquisition and distribution strategies for their films.
Mitch regularly presents the workshop, Preparing Your Film for the Global Marketplace, to festivals, universities, conferences and institutes throughout the world. The workshop deals with the many issues producers and filmmakers need to consider, from pre-production through production and post-production and everything thereafter, including markets and festivals, distribution and exhibition. He is a regular host of many of Hollywood's Conversations With…, was the host of the Producers Forum at the Cannes Film Festival, moderates the annual Festivals and Markets panel for NALIP, is a mentor at the annual Latino Producers Academy and has chaired or participated on panels focusing on almost every aspect of the art and craft of cinema and the performing arts.
Mitch is also a film and stage director with credits the world over in theatre, film, opera and dance. He was a fellow in performance and design at the Juilliard School in New York and was the first James Cameron Fellow in Directing at the American Film Institute, where he directed COLETTE, based on the French writer, STALE IDENTITY, an homage to Hitchcock and film noir and SHADOWS, a multi-award winning exploration of love, family and the attraction of evil during the Holocaust. He directed nine episodes of the new sit-com, LIVING & LEARNING for C/W in New York and the documentary feature film, HUNGRY IS THE TIGER, which utilizes traditional performance and focuses on the food crisis in India and Indonesia. He currently has two films in post-production, the feature documentary, MORPHING GRAVITY, chronicling the creation of an aerial ballet, and the drama IN CONFIDENCE. Before his directing career, Mitch could be found trodding the corridors of the United Nations in New York as a Special Representative to the U.N. Disarmament Programs and chairman of the World Conference on Disarmament.