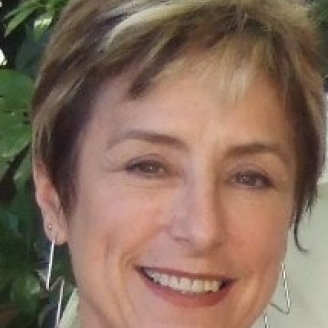 Sydney Levine
SYDNEY LEVINE's thirty plus years' experience in film began with startups and industry 'firsts'. In 1975 she was the first woman in international film distribution at 20th Century Fox where she was stationed in Amsterdam. She was a pioneering acquisitions executive for Lorimar in the first days of the video industry, and later Vice President of Acquisitions for the newly starting up Republic Pictures.
In 1988 she invented FilmFinders, the first film database tracking worldwide films for acquisitions executives. As the official partner of the Cannes Film Festival Market and official sponsor of the Sundance Film Festival, FilmFinders helped set up their databases and sales offices and producer networks as they did in the early days of Toronto Film Festival. In 2008 FilmFinders and sister company Withoutabox were acquired by IMDb, an Amazon company where she integrated FilmFinders into IMDbPro while developing their new international endeavors. 
She now updates companies from North and South America for the Cannes Film Market, the Berlin European Film Market, and Ventana Sur in Buenos Aires.
Sydney's blog SydneysBuzz appears on IMDbPro's front page and is a featured blog of IndieWIRE.
Sydney is now poised to enter the new digital era of media armed with ideas and an emerging business plan which includes literacy education, professional education and acquisitions reports designed to hit the democratic mass of people now able to access the internet.
She and her partner Peter Belsito continue to advise filmmakers and national organizations on strategies to achieve their goals of financing, making and selling their films worldwide, and continue to provide services to distributors, international sales agents and festivals programmers.
In 2006 Sydney designed a 12-week online course on the international film business for UCLA Extension School of Film. She has taught courses in international film distribution at the New School for Social Research in New York, and for the last fourteen years has been involved in professional education with young filmmakers via countless initiatives with festival and market panels and forums, in course involvement with such institutions including the Deutsche Welle Akademie in Berlin, Binger FilmLab of Amsterdam, Talent Campus of the Berlin Film Festival, Cannes Film Market and The Shorts Corner of the Cannes Market, Mesas de Negocias of Chile, Toronto International Film Festival, Rotterdam Cinemart, IFP New York, FILM Independent of Los Angeles etc.
Sydney's educational background includes a Master's of Science Degree in Education from the University of Southern California, a Bachelors of Fine Arts from the University of California and a License from the Sorbonne University of Paris. She speaks French, Spanish, English and German and travels extensively on the international film market circuit.