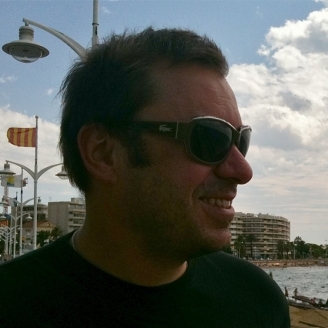 Tomáš Prášek


tomas@filmfestivalacademy.net
Tomas Prasek is an entrepreneur, festival organiser and consultant, translator, writer, traveller, and co-founder of two event management companies and two festivals.
Tomas is the director of Eventival, the leading provider of film festival data management software and festival organisational consulting, which he founded in November 2008 together with Adrian Johnson and Dawna Cha, building on experiences gathered through work with film and music festivals around the world. Prior to that, Tomas ran another successful film festival data management company which he co-founded and brought to global success, changing in the course of eight years the way some thirty film festivals around the world organised their planning, operations and logistics.
Tomas's hands-on experience with film festivals started with a year as film programmer at the Prague International Film Festival, five years building and running hospitality department at its arch rival, the Karlovy Vary International Film Festival, and co-founding, with John Caulkins, the Music on Film – Film on Music (MOFFOM) festival in Prague. From 2003 to 2006, Tomas was Project Manager for the initiative to improve the operational management of the Berlin International Film Festival. 
Prior to his involvement with the film industry, Tomas's activities ranged from translating from English and Italian, teaching English at Assumption University in Bangkok, working at the Ministry of Foreign Affairs and the Presidential Office, to traveling around the world trying to turn from a writer into an author after the Velvet Revolution wrecked his resolve to struggle in a rock band. 
Tomas co-founded EuroConnections, has been on the board of Music on Film and the Czech-Thai Society, served on the Cultural Grants Commission of the City of Prague, and lectured on film and the film festival industry at conferences in the Czech Republic, Croatia, Germany, France, Lithuania, Portugal, the United Kingdom and the United States. He is currently also working with the Black Night Film Festival in Tallinn, Estonia.
Tomas has a law degree from Charles University, and studied cultural anthropology and philosophy at the University of Amsterdam. He acknowledges Peter Greenaway's THE DRAUGHTSMAN'S CONTRACT (1982) as the first film that made his brain give in to his heart.